Need a Minivan with Style? Check out the Chrysler Town and Country S
The minivan is quite the versatile vehicle. It acts a great family ride, a cargo van, and occasionally, it's like a living room that's always on the go. Something with this many uses should be stylish, wouldn't you say? At Ray Brandt Chrysler Dodge Jeep Ram FIAT, we think so, that's why you should check out the Town and Country.
The Chrysler Town and Country S is where performance, luxury and convenience meet. On the interior, you'll find black-on-black leather seats accented by a grey stitching, plus gloss black trim of the instrument panel, steering wheel, and center console.
That style doesn't stop there and continues with a black chrome grille and step pack, plus 17-inch aluminum wheels, and black headlights. It also features a new sport-tuned suspension for a better ride.
With all this new appeal on the Chrysler Town and Country S, the idea is to broaden its base. Chrysler wants to attract a younger demographic, like first-time parents to the vehicle, as it caters to their desire to have something modern, and posh.
If it sounds like a ride you'd like to learn more about, contact us today. The Town and Country S is set to arrive very soon in our Harvey, LA showroom, and will be slotted between the Touring and Touring-L editions. The starting price is $32,990 MSRP.
Looking for something equally sporty, but in sedan form? We've got the Chrysler 200 and 300 here in the S trim as well. Our team would be happy to discuss all the new Chrysler vehicle options with you, and gladly answer any questions you might have.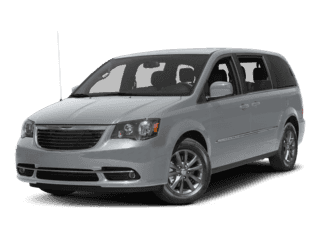 http://blogs.cars.com/kickingtires/2013/05/can-a-minivan-be-stylish.html